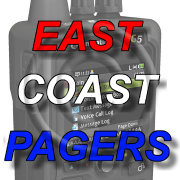 Monitor Long Island, Inc. announces East Coast Pagers, a new business brand focused on selling Unication G1, G4, and G5 Pagers.
As of May 1st, all of our Unication sales will be under the name East Coast Pagers. With an integrated shopping cart we now have the ability to offer promotions, custom product packages, and a user friendly experience.
In addition to the website, we've also setup a dedicated mailing list to reach out to those interested in receiving periodic newsletters. On the social media front, we have accounts on Facebook, Twitter, YouTube, G+, Skype, Snapchat, and Whatsapp.
Thanks for all the past years of success and I'm hoping that by rebranding, I can offer many more!